Skip to content
Skip to navigation menu
Traceable Systems | EMEA
Control Devices Equipped with Communication Features Reduce Time and Cost for System Construction
Introducing traceability systems that link multiple devices
The increasing awareness of food safety has resulted in the introduction of traceability systems at food processing plants. One example of how traceability is performed is using a barcode reader. During the shipping process, the barcode reader reads information on labels affixed to products, and the traceability device links the shipping destination information with the barcode of the products. If a large quantity of data cannot be saved in the device, traceability information is sent to a host device, such as a PC, and saved on a server or similar location. However, special programming is required in order to send information from a device at a production site to a PC, resulting in the loss of time and effort, and high costs required to achieve this system.

Programmable controller equipped with a communication function helps to reduce costs
MicroSmart FC6A Plus is a cost-reducing solution for a traceability system. Conventional traceability devices are not equipped with a communication function, therefore needing expansion units and special programming. However, the FC6A Plus is equipped with a FTP server function that allows transmission of data to a PC without extra time, effort, or cost, making it easy to store data. Also, using the FC6A Plus as a control equipment for food processing machines enables, for example, to control label printing, inspection and affixing functions of a labeler and links the label information of the traceability device with shipping information, and then sends the data to the PC, by using a single device.

Bluetooth wireless communication saves maintenance time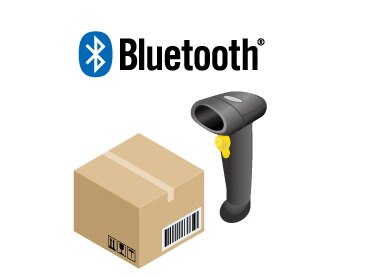 Bluetooth communication cartridge is available with FC6A Plus, enabling data of multiple code readers to be collected using a single device by wireless communication. By using the FC6A Plus in various processes of a traceability system, costs can be greatly reduced making it easier to implement the system. Bluetooth communication during maintenance allows you to check and change parameters without having to open the control panel. The FC6A Plus is a great solution for reducing total cost and improving efficiency of maintenance work.

 
IDEC features a variety of control equipment for production sites
IDEC offers a comprehensive lineup of control and safety equipment including programmable controllers, operator interfaces, switches and pilot lights, relays, interlock switches, emergency stop switches, enabling switches, safety laser scanners, and safety controllers. Contact IDEC for advice on traceability enhancements and solutions at food processing sites.
In this application the following products were used